Calling Bemidji!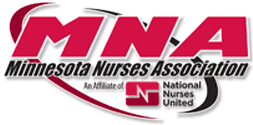 PNHP & MNA Single-Payer Training Session
May 5, 2015 6 – 8PM
Holiday Inn Express
2422 Ridgeway Ave NW, Bemidji
The Minnesota Nurses Association and Physician's for a National Health Program Minnesota are proud to co-present a conversation on Single-Payer Health Care.  Our organizations have come together over a shared vision of a health care system that places the correct emphasis on clinical expertise and patient care.  We believe that Minnesotans are ready to hear directly from doctors, nurses, and other health care providers about the negative impacts our complicated delivery system has on the health and well-being of our fellow Minnesotans.
Our goal is to develop groups of leaders committed to building a movement around making affordable, accessible, and high-quality health care for all a reality for all Minnesotans, regardless of employment, income, or health status.
We would like to invite you to become those leaders in the Bemidji area!
The first meeting will introduce health care providers and students to the plan to make single-payer a reality in Minnesota.  All are welcome!
For more information:
Amanda: amandapnhp@gmail.com
Geri: geri.katz@mnnurses.org
Kava: kavazabawa@hotmail.com
Kathleen: kdmalecki@comcast.net
Welcome to PNHP Minnesota!
We are Physicians for a National Health Program Minnesota, and we welcome physicians, health care professionals, and all who support our vision. We are in this together — health care professionals and patients. We all need health care – our families, friends, neighbors, employers, employees, people between jobs, care givers, independent workers. All of us, young, old, and in-between.
We believe all Minnesotans need timely and equal access to health care. We believe in the freedom to choose our doctor. We believe in a health care system that protects us from financial disaster when illness strikes. We believe it is achievable.We Minnesotans have our hearts in the right place, we are innovative and persistent. Let's make the fundamental decision that all of us need equal and timely access to health care, and let's make it happen!
How? We see section 1332 (provision for a State Innovation Waiver) of the ACA as a golden opportunity to move single payer legislation forward in Minnesota. What exactly is section 1332?  "Section 1332 of Title I of the Affordable Care Act offers to state governments the ability to waive significant portions of the ACA, including requirements related to qualified health plans, health benefit exchanges, cost sharing, and refundable tax credits. It permits state governments to obtain funding that otherwise would have gone to residents and businesses through the ACA and to use those funds to establish, beginning 2017, an alternative health reform framework within statutory limitations." (McDonough JE, Jl of Health Politics, Policy and Law Advance Publication. May 19, 2014). Read more.
Sign our resolution, whether or not you are a physician. Everybody in, nobody out!
What happened in Vermont?
NOT a failure of Single Payer. Read more.
Our Vision is a Minnesota where all get the care they need.
Our Mission is to educate, advocate and research in order to build a single payer health system that achieves health equity for all Minnesotans.
Our vision in one minute! Please share with your friends.
In just one minute, we paint a picture of the Minnesota we could have, if we all work together on changing the face of health care.